Get A Free Quote Today:
Quick & Simple Insurance
Commercial Insurance: Workers' Comp,
Commercial Auto, General Liability, & More!
This quick form will connect you with a specialist who will help get you the best rate! Or talk to an agent now:



What is a
Business Owners Policy?
A Business Owner's Policy—often abbreviated to BOP—is an insurance package that combines Commercial Property Insurance and General Liability Insurance. This coverage combines some of the most needed policies for small business owners into a single package. A BOP is often the most affordable way to protect a business that needs several policies. This handy guide will help you discover how BOPs can simplify the daunting insurance landscape.
What Does a Business
Owners Policy Include?
A business owners policy typically includes commercial property insurance, general liability insurance, and sometimes business interruption insurance:
General Liability Insurance: General liability protects you against suits involving property damage,  bodily injury, and personal and advertising injury:
Bodily Injury: This helps cover medical expenses and attorney fees if you're sued by a third party who was injured on your property
Property damage: This covers costs/related expenses for property damaged by or at your business.
Personal and advertising injury: This helps cover the cost of an attorney and court expenses if you are sued for defamation or slander.
Commercial Property Insurance: This provides coverage for leased or owned buildings such as a business, apartment building, commercial property, etc. It also includes equipment and/or machinery, furniture, and inventory in the building. Some losses are not automatically covered, like flood damage. Work with your licensed agent to ensure you're covered for any hazards unique to your area.
Business Interruption Insurance: Business interruption is often referred to as loss of income or business income coverage. This coverage can help cover your bills and payroll when you're impacted by a loss of income.
What Businesses Need
a Business Owners Policy?
If your business owns property, is at risk of being sued, or owns assets that could be damaged or stolen, you need property and liability insurance to protect your business.
Many business that benefit from a BOP include:
Small restaurants or bakeries
Beauty Salons
Florists
Boat Rentals
Retail stores
Wholesalers
Auto repair shops
Apartment buildings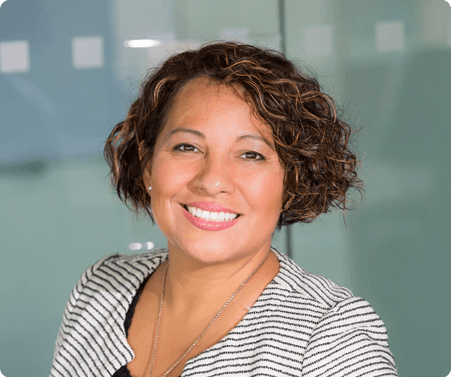 Who Qualifies for a

Business Owners Policy?
This policy also comes with other endorsements for small and medium sized businesses that fit certain risk classes. These are some factors that will help determine if your business is BOP eligible:
Commercial properties must be no more than 5 stories and/or 100,000 square feet
Wholesale or processing buildings cannot exceed 35,000 square feet
Some insurers only offer a BOP if you have less than $5 million in sales
Qualifying is impacted by other factors as well, like type of business, number of employees, and total revenue. Each insurance company has their own policies, but our knowledgeable agents can help you find out if you qualify for a BOP.
Business Owners
Policy Cost
BOPs generally cost between $500-$700 annually, but your final rate will be based on several factors:
Size of your business/number of employees.
Annual revenue
The type of business/associated risks
Deductibles and coverage options
Other Policies to Consider
Adding to Your BOP
A BOP can include more than just property and liability insurance. Here are our recommendations:
Workers Compensation Insurance:
Also referred to as Workers Comp, Workers Compensation Insurance is the form of insurance which provides medical benefits and wage replacement to your employees if they are injured on the job. It is mandatory for small businesses in most states if you have above a certain number of employees.
Commercial Auto Insurance:
Commercial auto insurance covers a small business's vehicles and their drivers. If your circumstances dictate it, your auto coverage can be combined with property and casualty insurance in your business owner's policy.
Equipment Breakdown Coverage:
Also referred to as 'Boilers and Machinery Insurance,' this insurance protects expensive equipment such as furnaces, AC systems, phones and computers, and more if damaged by an electrical surge or simple equipment breakdown.
Cyber Liability Insurance:
This coverage is also referred to as Data Breach Coverage. If your business stores or utilizes personal data of a customer (name, social, credit card information, etc.) you are at risk of a data breach. If this were to occur, cyber liability helps cover the cost associated with credit monitoring, notifying affected individuals, and potential settlement costs.
Professional Liability Insurance:
If you make an error that incurs financial or personal loss to a client, professional liability insurance protects your small business in the case of a lawsuit. Even if you haven't made a mistake, you are still at risk if a customer claims negligence.
Business Owners
Policy Exclusions
There aren't many! A BOP is usually written as an all-risk policy unless you ask for a named-peril policy. Here's the difference:
All-risk coverage covers losses from any and all causes not specifically excluded in the policy.
Named-peril coverage covers only specific losses listed on the policy—the complete opposite of all risk-coverage.
Below are some perils usually excluded from BOPs:
Military actions
Smog or pollution
Loss of market
Decay, rust, or corrosion
Nuclear hazard
Power failure
Losses caused by animals, birds, or insects
Operations executed by the government
Weather conditions (earthquakes, flooding, etc.)
Property loss resulting from faulty design, planning, or development
Intentional illegal actions performed by the named insured
Criminal acts or fraud performed by the employees of the named insured
Errors in the computer system of the insured business owner
Errors and omissions in computer operations
Explosion of machinery such as engines or boilers
Water damage—including flood, seepage, or sewer backup
Damage or loss caused by normal wear and tear
Owners need to be aware of these exclusions: if they operate in an area prone to a certain excluded hazard, they should see that the corresponding gap in coverage is filled by the appropriate policy.
Get a Commercial Property Insurance Quote
Our trained agents will help tailor a BOP that perfectly suits your business. Fill out the form at the top of the page or call us at 800-433-5353. We will gladly help you find an affordable plan that fits your business.
Related Articles: Commercial Property & Casualty Insurance | Business Owners Policy
I started a small consultation/training business about nine years ago. Debra at Trident has been invaluable in helping my business steadily grow from what started out as me with a few small clients, to what is now a cadre of trainers with major clients across the US and Canada. I like to think I am a success story, but the truth is I had a good idea and then surrounded myself with incredibly professional folks. Fortunately for me, Debra is one of those folks. She absolutely cares about my vision and is incredibly responsive to all of my insurance related needs. If you're looking for insurance, or perhaps considering changing agencies, I can wholeheartedly recommend Debra Jackson at the Trident Agency!
Eric R.
Burbank, CA
Always have great service from The Trident Agency for all of my insurance needs…from home to auto to earthquake to umbrella policies!!  My one stop shop!!  Best prices along with excellent service by answering all of my questions!!!  I really sleep comfortable knowing that my family and home and my possessions are safe and secure through Debra and Travis.  I even had Travis give me auto insurance for one day while sitting at AAA to purchase tags for my daughter's car that had the insurance lapse on.  Trying to sell the vehicle, with expired tags is against the law.  After becoming aware of that, Travis had done all necessary steps to get the tags in my hand and the vehicle sold, all within 2.5 hours!  Exceptional service!!!!
Ken F.
Woodland Hills, CA
I have found that Debra Jackson and her agency Trident is a caring, client centered agency. They help their clients with issues relating to home and auto insurance as well as business insurance.
I highly recommend Debra and her staff
Barry C
Canoga Park, CA
foy insurance has been our broker for almost 10 years. They have saved us money on our E&O, GL, H&W and commercial policies almost every year. Customer services, quality products and reasonable pricing; they say you can't get all three at once; but Foy makes you feel like you did.
H.H
CEO
If you really want to protect your business, want someone who understands your industry, and if you want a broker that is there for you and will stand by your side during your claims process, you need to call jesse and his team.
D.R. Jr.
Owner
Prompt and professional. I quickly found out that their team knew my industry like no other. They quoted me for coverage that fit my needs and saved me thousands of dollars a year. Initially, I didn't want to switch my insurance because it felt like a hassle but I started to consider my previous insurance situation, my agent never even called me when I had a claim.
D.D.
Co-Owner
Their team knew our industry extremely well. Once they reviewed my coverage, they found many gaps in my current insurance. Now I have an insurance program that I know covers our business. Sleeping a lot better at night…
B.F.
President
Foy & Associates set me up with great insurance & great pricing. At the same time providing excellent customer service and professionalism
J.P.
Program Manager