Get A Free Quote Today:
Quick & Simple Insurance
Commercial Insurance: Workers' Comp,
Commercial Auto, General Liability, & More!
This quick form will connect you with a specialist who will help get you the best rate! Or talk to an agent now:




What is General liability insurance?
General liability insurance protects your business and its resources in the same way that home insurance protects your house. Depending on your business and its location, you may need additional coverage, but every small business should be founded on a solid general liability policy.
In this guide:
What general liability insurance is
Who should get a general liability policy
General liability insurance cost
Frequently asked questions
What Is General
Liability Insurance?
Liability generally refers to damages for which you could be held responsible, like lawsuits, copyright violations, bodily injury, or damage to someone else's property.
A General Liability policy is the backbone of your small business insurance coverage. It can include things like workers' compensation, an umbrella policy, and commercial vehicle insurance.
What Does General Liability
Insurance Cover?
You'll build out features in your policy that will best fit your business, so be sure to work closely with your broker to be well-protected.
General liability insurance can help protect your business from costs associated with:
Third-party bodily injury
Third-party property damage
Libel, slander and copyright infringement
Lawsuit defense costs, investigations, attorney's fees and settlements
Personal and advertising injury (financial loss caused by your ad)
Just as a foundation isn't a house by itself, a general liability policy doesn't cover all your business insurance needs.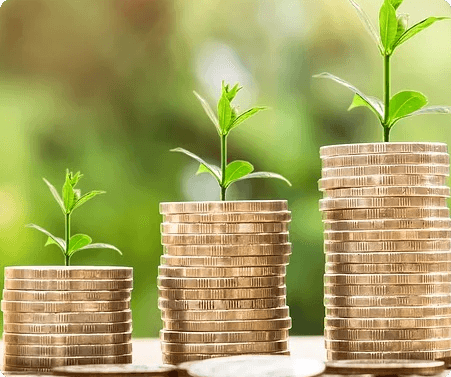 Example #1: A customer in your local restaurant spills her water and another passing patron slips and falls. Because you are protected by general liability insurance, your insurance company will cover their medical costs and your defense costs, as well as potential settlement for the injury.
Example #2: You run a video ad that satirizes another local small business' ad. They claim your ad lost them business and sue you for advertising injury. Because your insurance company provides coverage for libel or slander and advertising injury, they'll cover associated claims.
What is Excluded from General Liability
Insurance Coverage?
General liability typically does not cover:
Professional mistakes, such as malpractice
Injury to employees
Damage to company vehicles
You'll need to work with your insurance representative to build out coverage for these and other important facets of protection.
Who Needs General
Liability Insurance?
You do! Every business needs general liability insurance, from home-based businesses to small businesses to sole proprietorships and even independent contractors.
With liability Insurance, you're protected from financial harm from being sued for something like property damage, injuries, or copyright infringement. Liability claims could easily bankrupt a small business; this coverage is very important.
Businesses That Need
Another Kind of Coverage
Depending on your business, you may need additional liability coverage on top of general liability. For example:
If you provide a service based on your expertise, you may want professional liability insurance.
If you sell a product, you'll need product liability insurance.
If you run the business from home, you may need home-based business insurance for certain liability coverage.
How Much Does General
Liability Insurance Cost?
Like your auto insurance, general liability policies vary in cost. Previous claims, your industry, How much coverage you want, and your business's annual revenue all affect your insurance cost.
A $1 million business liability insurance policy starts at only a few hundred dollars annually. Here are some example costs for small businesses from HowMuch.net:
Hair salon or barber shop:
$450
Cable or satellite dish installer:
$550
Computer repair service
$400
Your insurance agent will help you wade through the factors that will affect the cost for your particular business. Together, you'll build a plan that protects your business while staying on-budget.
Frequently Asked Questions
Does an LLC Need general
liability insurance coverage?
While being an LLC or corporation offers some protection for your personal assets in case of lawsuits, they leave your business assets vulnerable. General liability insurance will keep your business assets safe. Some states also require business liability insurance. Likewise, some owners, like general contractors, will need to provide proof of insurance to win a bid for a job.
What is the difference between
commercial liability and general liability?
None! General liability insurance is sometimes referred to as:
Business liability insurance
Commercial general liability insurance
Commercial liability insurance
Business general liability insurance
Most insurance companies refer to a general liability policy with these terms.
Is there a difference between general liability and
professional liability?
Yes! While general liability policies cover third-party injury and damage, professional liability covers errors and omissions in professional judgment, such as negligence. Learn more from our guide: 'General Liability vs. Professional Liability Insurance.'
What is proof
of liability insurance?
A certificate of insurance can act as proof of your liability insurance. Contractors and subcontractors alike may ask for proof of insurance to confirm you can cover injury or property damage they may experience.
You can access to your certificate of liability insurance from your provider, either by viewing it online or requesting it vial email.
Is general liability included
in a BOP?
Yes. A business owner's policy typically covers all basic insurance needs, including property and general liability insurance. Because it bundles your insurance needs together, it's a good starting point for a small business owner, simplifying the buying process and saving you money.
Is business insurance
tax deductible?
Yes, the cost of commercial insurance premiums and fees can be considered a business expense.
Additional Insurance Options to Consider
General liability insurance is a good starting point, but most businesses need more. Here are some other policies that small business owners should consider adding to their package.
Commercial Property Insurance:
If you have a physical business location, this insurance can help cover the cost to repair your building and its contents if they are damaged or destroyed in a fire, natural disaster, or by theft or vandalism. The insurance company will repair the property damage and pay to replace the contents up to the limits of the policy.
A business owners policy combines commercial property insurance, general liability coverage, and business interruption insurance. It's often more affordable than purchasing each policy separately.
Workers' Compensation Insurance:
This can be considered part of employee benefits. Workers compensation covers an employee's medical expenses and lost wages if they are injured on a job site or become ill due to on-the-job exposures.
If your business uses vehicles for transporting products or driving to appointments, any injuries sustained in an accident may be excluded from your personal auto insurance, leaving you responsible for the bill.
Get a Free General Liability Insurance Quote
Every small business is unique. We can help you understand your options and translate your needs into affordable coverage. For a competitive quote, just fill out the form at the top of the page and an agent will contact you. Or you can call us at 800-433-5353 for immediate assistance.
I started a small consultation/training business about nine years ago. Debra at Trident has been invaluable in helping my business steadily grow from what started out as me with a few small clients, to what is now a cadre of trainers with major clients across the US and Canada. I like to think I am a success story, but the truth is I had a good idea and then surrounded myself with incredibly professional folks. Fortunately for me, Debra is one of those folks. She absolutely cares about my vision and is incredibly responsive to all of my insurance related needs. If you're looking for insurance, or perhaps considering changing agencies, I can wholeheartedly recommend Debra Jackson at the Trident Agency!
Eric R.
Burbank, CA
Always have great service from The Trident Agency for all of my insurance needs…from home to auto to earthquake to umbrella policies!! My one stop shop!! Best prices along with excellent service by answering all of my questions!!! I really sleep comfortable knowing that my family and home and my possessions are safe and secure through Debra and Travis. I even had Travis give me auto insurance for one day while sitting at AAA to purchase tags for my daughter's car that had the insurance lapse on. Trying to sell the vehicle, with expired tags is against the law. After becoming aware of that, Travis had done all necessary steps to get the tags in my hand and the vehicle sold, all within 2.5 hours! Exceptional service!!!!
Ken F.
Woodland Hills, CA
I have found that Debra Jackson and her agency Trident is a caring, client centered agency. They help their clients with issues relating to home and auto insurance as well as business insurance.
I highly recommend Debra and her staff
Barry C
Canoga Park, CA
foy insurance has been our broker for almost 10 years. They have saved us money on our E&O, GL, H&W and commercial policies almost every year. Customer services, quality products and reasonable pricing; they say you can't get all three at once; but Foy makes you feel like you did.
H.H
CEO
If you really want to protect your business, want someone who understands your industry, and if you want a broker that is there for you and will stand by your side during your claims process, you need to call jesse and his team.
D.R. Jr.
Owner
Prompt and professional. I quickly found out that their team knew my industry like no other. They quoted me for coverage that fit my needs and saved me thousands of dollars a year. Initially, I didn't want to switch my insurance because it felt like a hassle but I started to consider my previous insurance situation, my agent never even called me when I had a claim.
D.D.
Co-Owner
Their team knew our industry extremely well. Once they reviewed my coverage, they found many gaps in my current insurance. Now I have an insurance program that I know covers our business. Sleeping a lot better at night…
B.F.
President
Foy & Associates set me up with great insurance & great pricing. At the same time providing excellent customer service and professionalism
J.P.
Program Manager