Get A Free Quote Today:
Quick & Simple Insurance
Commercial Insurance: Workers' Comp,
Commercial Auto, General Liability, & More!
This quick form will connect you with a specialist who will help get you the best rate! Or talk to an agent now:




Commercial property insurance
Commercial property insurance—often called business property insurance—provides protection against damages from fires, theft, some natural disasters, and other hazards. It covers commercial property similar to the way home insurance protects homeowners.
Whether you own, rent, or lease your office space, or even if you work from home, it can cover damages incurred to your small business. Homeowners' insurance often won't cover office equipment in the home, which is why you need business personal property insurance.
What Does Commercial
Property Insurance Cover?
Property insurance protects physical assets from damages caused by fires, storms, and theft. You may need additional coverage for property that isn't attached to your building (like vehicles, outdoor fences, or signs). Your agent can help you create a policy that will cover everything you need.
Not including the building, Commercial Property Insurance covers:
Important documents
Inventory
Computers
Equipment
Satellite dishes
Furniture
Loss of income and cost of construction to rebuild destroyed property is also usually included.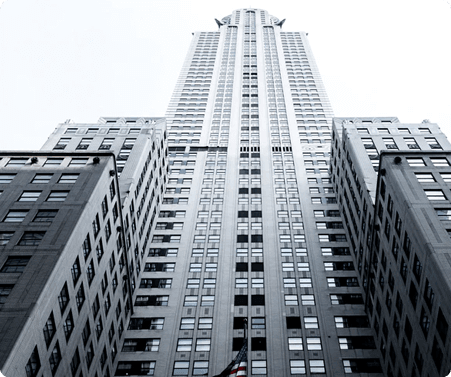 Commercial Property

Insurance Exclusions
Often, small business owners mistakenly believe their property insurance will cover damage to their building from a natural disaster. While your policy will cover a loss from a more common risk like an accident, theft, fire, or vandalism, it may not cover damage caused by natural disasters like flooding. If you live and work in an area that is prone to unique perils like flooding or earthquakes, you should consider adding specific hazard insurance to your policy.
Additionally, damage from a terrorist attack isn't covered under a normal policy. Under the Terrorism Risk Insurance Act of 2002, businesses must purchase additional terrorism coverage to protect against losses due to terrorist attacks.
Finally, normal wear and tear, as well as willful damage or negligence to your building caused by you or an employee, would also be excluded.
The Two Types
of Coverage
Direct Damage:
Direct damage covers the physical loss of property or physical damage to property. A commercial property insurance policy usually covers the replacement or rebuilding of property. Optional coverage includes debris removal and cleanup after a covered event. Direct damage coverage allows you to add, remove, or adjust coverages as the need arises.
Time Element Coverages:
With time element coverages, the losses your business incurs due to an incident are directly tied to repair and recovery time. The longer the repairs to your business take, the more your losses grow. Time element coverage is generally paired with direct damage coverage.
Replacement Cost Vs
Actual Cash Value
Which is the best choice for your business?
Actual Cash Value (ACV): This covers the cost of lost items, but subtracts depreciation. The value paid to you is almost certainly lower than what you paid for the items because they have lost value over time. This is the less expensive of the two options.
Replacement Cost Value: This covers the amount necessary to completely replace damaged or destroyed property. Because it essentially replaces lost older property with brand new items, it is the more expensive policy. If you have expensive business assets, this may be the better coverage option.
A licensed insurance agent can help you decide whether the higher premium is worth the difference for your particular businesses situation.
Examples of
Covered Claims
Here are some examples to help you visualize what Commercial Property Insurance can do for you:
Your California-based small business is lost to a wildfire during a particularly dry season. Your insurance company will cover the cost of rebuilding the property, income lost during the time period of rebuilding, and any equipment that was destroyed in the fire.
You arrive at your small business to find the door kicked-in. As you call the police, you look inside and survey the damage. All of your computers have been stolen. If you chose replacement cost value under your property insurance, your insurance company will replace the broken door and computers with brand-new models.
During a rough spring, a nearby tornado throws a tree into your building, crushing the roof and smashing through a wall. Your insurance company will cover the cost of repair to your commercial property, inside and out.
Consider a Business
Owner's Policy
A business owners policy (often shortened to BOP or referred to as business income and extra expense) covers property that's on-site. A BOP combines general liability insurance with property insurance, so your business will be covered from any claims related to property damage, bodily injury, and personal injury. Because a BOP covers more than just property insurance, it can be a good foundation for your insurance needs while still being more affordable than purchasing each policy separately.
Other Insurance Policies to
Consider to Protect Your Business
Here are some other policies to consider:
Business Interruption Insurance:
This covers any income that your business loses that's directly tied to your company being forced to close for a time because of physical property damage for a covered incident.
Leasehold Interest Coverage:
This protects you by covering any financial loss you incur due to your lease being canceled because of physical damage or loss of commercial property.
Equipment Breakdown Coverage:
This type of insurance helps covers your business if your furnace breaks down, the A/C in the building stops working, or an electrical surge causes damage to computers.
What To Look For in
Property Insurance
Because there are so many insurance polices that cover any combination of risks, the key to building the plan that's right for your business is getting complete coverage without accidentally paying for a redundant policy. Your agent will go through your particular situation to help determine what coverage you need for the most likely risks. After comparing premiums, coverage, deductibles, and risk factors, you'll want to choose the most coverage for the most affordable price. Commercial property insurance offers a variety of different options. It doesn't matter if you are insuring a building, assets, or the entire business property; your agent can work with you to find the right combination of coverage for your situation.
Commercial Property
Insurance Cost
Your cost will depend heavily on your type of business, the value of your property and assets, and how much coverage you want. Costs can range from several hundred to several thousand dollars a year.
What Impacts the Cost of Your
Commercial Property Insurance?
When calculating your commercial property insurance cost, you'll need to consider these factors:
Location
Property size
Building age
Physical asset worth
Coverage limits and deductibles chosen
Our knowledgeable agents can help you with these factors, as well as state regulatory costs, to help you get the coverage you need.
Get a Commercial Property Insurance Quote
Our trained agents can help get you insurance quotes and set you up with the insurance company that best meets your needs. Fill in the form at the top of the page or call us at 800-433-5353. We're excited to help you find the best fit for your business at a price you can afford.
Related Articles: Commercial Property & Casualty Insurance | Business Owners Policy
I started a small consultation/training business about nine years ago. Debra at Trident has been invaluable in helping my business steadily grow from what started out as me with a few small clients, to what is now a cadre of trainers with major clients across the US and Canada. I like to think I am a success story, but the truth is I had a good idea and then surrounded myself with incredibly professional folks. Fortunately for me, Debra is one of those folks. She absolutely cares about my vision and is incredibly responsive to all of my insurance related needs. If you're looking for insurance, or perhaps considering changing agencies, I can wholeheartedly recommend Debra Jackson at the Trident Agency!
Eric R.
Burbank, CA
Always have great service from The Trident Agency for all of my insurance needs…from home to auto to earthquake to umbrella policies!! My one stop shop!! Best prices along with excellent service by answering all of my questions!!! I really sleep comfortable knowing that my family and home and my possessions are safe and secure through Debra and Travis. I even had Travis give me auto insurance for one day while sitting at AAA to purchase tags for my daughter's car that had the insurance lapse on. Trying to sell the vehicle, with expired tags is against the law. After becoming aware of that, Travis had done all necessary steps to get the tags in my hand and the vehicle sold, all within 2.5 hours! Exceptional service!!!!
Ken F.
Woodland Hills, CA
I have found that Debra Jackson and her agency Trident is a caring, client centered agency. They help their clients with issues relating to home and auto insurance as well as business insurance.
I highly recommend Debra and her staff
Barry C
Canoga Park, CA
foy insurance has been our broker for almost 10 years. They have saved us money on our E&O, GL, H&W and commercial policies almost every year. Customer services, quality products and reasonable pricing; they say you can't get all three at once; but Foy makes you feel like you did.
H.H
CEO
If you really want to protect your business, want someone who understands your industry, and if you want a broker that is there for you and will stand by your side during your claims process, you need to call jesse and his team.
D.R. Jr.
Owner
Prompt and professional. I quickly found out that their team knew my industry like no other. They quoted me for coverage that fit my needs and saved me thousands of dollars a year. Initially, I didn't want to switch my insurance because it felt like a hassle but I started to consider my previous insurance situation, my agent never even called me when I had a claim.
D.D.
Co-Owner
Their team knew our industry extremely well. Once they reviewed my coverage, they found many gaps in my current insurance. Now I have an insurance program that I know covers our business. Sleeping a lot better at night…
B.F.
President
Foy & Associates set me up with great insurance & great pricing. At the same time providing excellent customer service and professionalism
J.P.
Program Manager