Get A Free Quote Today:
Quick & Simple Insurance
Commercial Insurance: Workers' Comp,
Commercial Auto, General Liability, & More!
This quick form will connect you with a specialist who will help get you the best rate! Or talk to an agent now:




What Is Commercial Umbrella Insurance?
Commercial Umbrella Insurance is also often called Umbrella Liability Insurance. It helps cover the limits of underlying policies such as General Liability Insurance, Commercial Auto Insurance, Workers' Compensation Insurance, and Employer's Liability Insurance.
An umbrella liability policy can also be used to get coverage for any gaps or exclusions in an existing primary policy. In other words, an umbrella policy can see that you're payed when other insurance policy limits have been reached.
How is it Different from
Personal Umbrella Insurance?
Personal umbrella liability insurance extends coverage for an individual's insurance for things like homeowners, auto, and watercraft insurance. Commercial umbrella insurance, on the other hand, provides extended coverage for things like:
General Liability Insurance
Employer's Liability
Workers' Compensation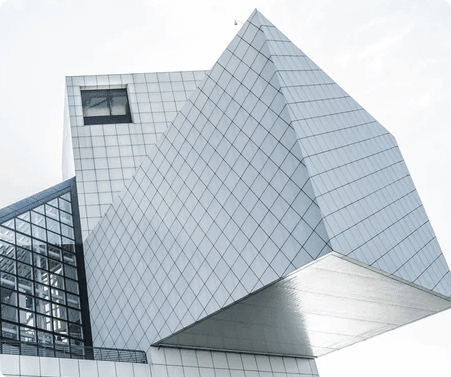 How Does Umbrella

Liability Insurance Work?
Example #1: Suppose that your business finds itself on the wrong end of a lawsuit and you're ordered to pay $1.25 million in damages and legal fees. Your commercial policy will only cover $1 million of the cost. Fortunately, you've got an umbrella policy that is capable of handling the other quarter of a million. The umbrella is only supplementation, but it's still enough to protect your business from catastrophic payouts.
Example #2: An employee doesn't think that your workers' comp has provided enough for their situation, so you rely on your Employment Practices Liability Insurance (EPLI). EPLI's can sometimes cover suits for complaints of this sort, but yours isn't enough to cover what you need. Your umbrella policy can step in alongside your EPLI to get you the protection you need.
Who Needs Umbrella
Liability Insurance?
If your property sees a lot of physical customer traffic: For places like stores and restaurants, the more people you have onsite, the more potential lawsuits you might encounter. With enough people at your location, one day of bad weather or failed equipment could be enough to bankrupt you.
If your business often works on someone else's property: Contractors like handymen and painters most often work on someone else's property. Because of the risk of damaging a private residence or business, normal policies may not be enough to cover damages.
Your small business entails a high risk of employee injury: If your workers' compensation insurance won't cover an employee's injury, your business could be on the hook for the rest. An umbrella policy could make all the difference.
Do I Need
Commercial Umbrella Insurance?
Paying only a little extra in premiums for an umbrella policy can boost the coverage for all of your other policies by a substantial dollar amount. With a single unfortunate event, an umbrella policy can pay for itself, and much more, in protection. Furthermore, an umbrella policy can give you better coverage than increasing coverage for an existing plan, and cost less doing it. Risks are minimized while costs are mitigated.
Next, businesses are sometimes required to increase coverage limits to fulfill a contract requirement. Suppose your developing business is close to winning a bid for a large project. To win, however, you need to increase your liability limits from $1 million to $5 million. Adding a commercial umbrella policy to your primary policy can streamline the process of fulfilling that requirement.
Finally, umbrella insurance can cover any exclusions or gaps in current insurance policies. Just make sure that the umbrella policy doesn't have some of the same exclusions!
What is Not Covered
by Umbrella Insurance?
Commercial umbrella insurance cannot be provided as additional coverage for a professional liability policy. It will also not cover you in the case of punitive damages, product recalls, pollution, data breaches, and aircraft or watercraft.
How Much Additional
Insurance Coverage do You Need?
The best way to determine what additional coverage you need is by doing a little industry research. Find out some of the risks for your particular sector and what other businesses like yours have had to pay out in the past. Your industry association, if you have one, is an excellent resource for finding information on past suits and best practices.
If your research indicates even a few instances where payouts were more than your existing coverage could handle, an umbrella policy might end up making a life-or-death difference for your business.
But how much additional coverage do you need?
Consider these factors:
The average cost of damages:
Restaurants face different risks than tree removal services; find out what risks your sector normally faces and what lawsuits can cost.
The necessity of staff:
Businesses facing unexpected costs must often cut staff. If you can't function without your people, an umbrella policy could keep your business running in the event of a lawsuit.
The type, location, and size of business:
Make sure you're considering factors specific to your business when deciding what policy works best for you.
Our licensed insurance professionals can help you navigate these factors to find an umbrella policy that will do the best job of protecting your business and assets.
Get a Free Commercial Umbrella Insurance Quote
Remember: umbrella coverage is only an extension of liability insurance, and sometimes there are limits in what it can cover. For clear answers to questions about your situation, speak with our professionals right away.
Fill out the form above to start the process of getting a competitive, free quote for any type of business insurance—including commercial umbrella policies—or you can call 800-433-5353 to speak with one of our specialists.
Related Articles: Livery Insurance
I started a small consultation/training business about nine years ago. Debra at Trident has been invaluable in helping my business steadily grow from what started out as me with a few small clients, to what is now a cadre of trainers with major clients across the US and Canada. I like to think I am a success story, but the truth is I had a good idea and then surrounded myself with incredibly professional folks. Fortunately for me, Debra is one of those folks. She absolutely cares about my vision and is incredibly responsive to all of my insurance related needs. If you're looking for insurance, or perhaps considering changing agencies, I can wholeheartedly recommend Debra Jackson at the Trident Agency!
Eric R.
Burbank, CA
Always have great service from The Trident Agency for all of my insurance needs…from home to auto to earthquake to umbrella policies!! My one stop shop!! Best prices along with excellent service by answering all of my questions!!! I really sleep comfortable knowing that my family and home and my possessions are safe and secure through Debra and Travis. I even had Travis give me auto insurance for one day while sitting at AAA to purchase tags for my daughter's car that had the insurance lapse on. Trying to sell the vehicle, with expired tags is against the law. After becoming aware of that, Travis had done all necessary steps to get the tags in my hand and the vehicle sold, all within 2.5 hours! Exceptional service!!!!
Ken F.
Woodland Hills, CA
I have found that Debra Jackson and her agency Trident is a caring, client centered agency. They help their clients with issues relating to home and auto insurance as well as business insurance.
I highly recommend Debra and her staff
Barry C
Canoga Park, CA
foy insurance has been our broker for almost 10 years. They have saved us money on our E&O, GL, H&W and commercial policies almost every year. Customer services, quality products and reasonable pricing; they say you can't get all three at once; but Foy makes you feel like you did.
H.H
CEO
If you really want to protect your business, want someone who understands your industry, and if you want a broker that is there for you and will stand by your side during your claims process, you need to call jesse and his team.
D.R. Jr.
Owner
Prompt and professional. I quickly found out that their team knew my industry like no other. They quoted me for coverage that fit my needs and saved me thousands of dollars a year. Initially, I didn't want to switch my insurance because it felt like a hassle but I started to consider my previous insurance situation, my agent never even called me when I had a claim.
D.D.
Co-Owner
Their team knew our industry extremely well. Once they reviewed my coverage, they found many gaps in my current insurance. Now I have an insurance program that I know covers our business. Sleeping a lot better at night…
B.F.
President
Foy & Associates set me up with great insurance & great pricing. At the same time providing excellent customer service and professionalism
J.P.
Program Manager