Foy & Associates is a leading provider of new customers to the insurance industry. Our warm transfer call process, PMP lead network, O&O websites, real-time analytics, and flexible targeting options combine to deliver unmatched lead quality and ROI to our customers.
Many people use hazard insurance interchangeably with catastrophe, but they were two separate types of policies. In most cases, hazard insurance refers to a portion of a homeowner's policy that covers the structure. In small businesses, it can be part of a commercial insurance policy called business property insurance. Catastrophe insurance is a completely separate policy.
Small Business Insurance
Leadership Team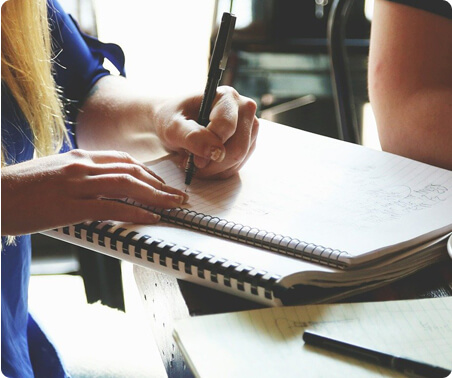 Mark McClure, Chief Executive Officer:
Mark McClure founded Foy & Associates to help the small business owner find competitive, relationship-based insurance quotes. He and his team have built a culture that believes offline follow-through is the most important fundamental to a good online experience.
Prior to Foy & Associates, as President and Co-Founder of Traffic Strategies LLC, McClure took a startup formed during the 2001 internet crash to a globally recognized brand. Traffic Strategies of Tampa Bay specialized in online marketing and was acquired by Linkshare Corporation, a Rakuten Company, in May of 2007. McClure became the Managing Director of Linkshare after the acquisition.
McClure has a B.S. in Business Administration from the University of Oklahoma and studied international business in Holland at the Noordelijke Hogeschool, Leeuwarden.
Chad Jaquays, Chief Operating Officer
Chad Jaquays is the Chief Operating Officer of Foy & Associates. Chad focuses on marketing and automation through the development of the DotVentures Business Platform (DVBP).
Prior to joining Foy & Associates, Jaquays co-founded Traffic Strategies.com with McClure in 2001 where he led the development of their PPC bid management platform, automated the discovery of expired domain names, and developed a Search Engine Optimization application that helped websites rank in Google. Traffic Strategies.com was acquired by Rakuten in 2007.
In 2009 Jaquays was CEO and Founder of CrowdSavings, a daily deal site that expanded through an aggressive roll-up strategy of over 20 US-based competitors. After selling CrowdSavings in 2013 Jaquays rejoined Rakuten as SVP of Search and later became SVP of Rakuten's Global Publisher Group.
Chad has a B.S. in Marketing from The University of South Florida.